Smile Gallery
Feel free to check out some of our amazing smile transformations.
Procedures
We are committed to providing quality, attentive, gentle care.
Get In Touch
We encourage you to contact us with any questions you may have.
Welcome to the dental office of Matthew B. Harrison, DDS in Rogers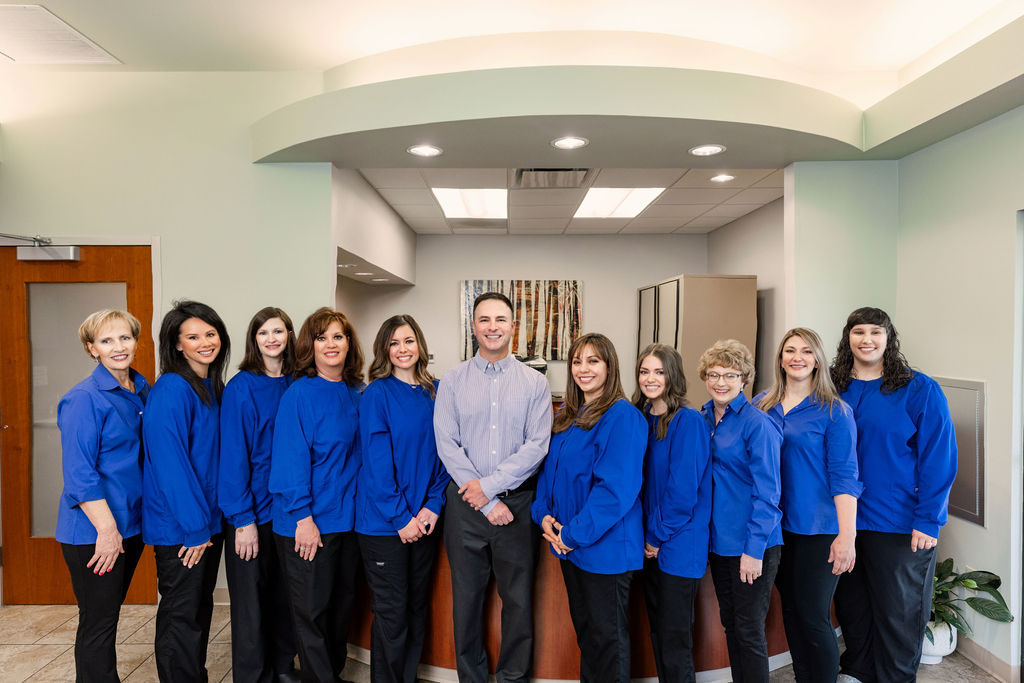 Welcome to the dental office of Matthew B. Harrison, DDS, where quality dentistry is as highly regarded as your comfort and satisfaction. Our office is focused on the oral health of your entire family, and we delight in providing gentle and welcoming care to youthful patients and compassionate and restorative treatments to mature patients. We value your time and respect your wishes, as we strive to be your ally in oral health.
 CALL US: (479) 636-1194  REQUEST APPOINTMENT
Dr. Harrison Received Excellent Training
Dr. Harrison received outstanding training, having served in the U.S. Army as a Brigade Dental Surgeon. He also completed an Advanced General Dentistry residency at Fort Meade, receiving specialized training in endodontics, periodontics, orthodontics and dental implant treatment. Dr. Harrison also continues his studies with the Kois Center for Dental Excellence in Seattle on an annual basis. He is well-rounded to provide general, cosmetic, and restorative dental services.
Preventive, Restorative and Cosmetic Treatments Provided by Dr. Harrison
Using new technology and old-fashioned care, Dr. Harrison provides many services to guarantee that your smile radiates health and beauty. Here are some of the treatments you can receive in the convenience of his dental office in Rogers:
BOTOX and Juvéderm Fillers
Modern Technology for Safe and Effective Care
Digital impressions and intraoral cameras allow Dr. Harrison to immediately share with you his areas of concern in your smile. His philosophy is to keep you well informed, so you feel empowered to make wise decisions about your dental care.
Expertise and Compassionate Care at the Dental Office of Dr. Matthew B. Harrison
For a dental office that can conveniently provide a wide range of dental care services, contact the office of Matthew B. Harrison in Rogers. His honesty, patience, and quality care are top priorities and give patients a reason to smile with healthy and beautiful dentition.
 CALL US: (479) 636-1194  REQUEST APPOINTMENT
---
3903 Financial Parkway Rogers, AR 72758 | (479) 636-1194 | info@mattharrisondds.com | Directions
Monday – Thursday 8:00AM – 5:00PM
Its time to discover a new you. Our staff of dedicated experts are here to help. Click to learn more about our team.
Imagine a new you. Read our articles for expert insight and tips on how to re-define yourself.