Preventive Dentistry in Rogers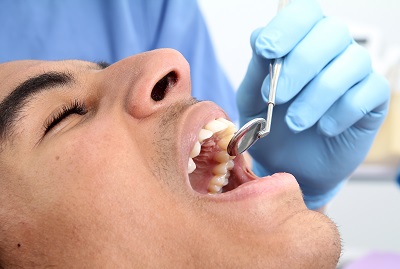 When it comes to the health of your gums and teeth, the first line of defense is your at-home oral hygiene practices. Diligent brushing and flossing can keep your oral system healthy on a day-to-day basis, but unfortunately, this routine cannot preserve oral health in the long term.
The only guaranteed way to maintain optimum oral health for a lifetime is regular visits to your dentist for cleanings, exams, and preventive treatments.
At the dental practice of Matthew B. Harrison, DDS, we treat every patient like family. We educate patients in proper at-home care techniques and provide top-tier preventive treatments for a lifetime of happy, healthy smiles. Give our friendly team a visit today!
Exams
Every routine visit to our practice begins with a thorough examination. Dr. Harrison doesn't just inspect your teeth and gums for potential issues, we take panoramic, digital x-rays to map the entire oral structure, and can use our intraoral camera for closer dental inspections.
Additionally, we perform a screening for oral cancer at every visit.
Cleanings
During cleanings, our talented hygienists use specialized tools to gently remove plaque and tarter from your teeth and gum line. This calculus contains acidic bacteria and food particles which eat away at teeth and lead to tooth decay and gum disease.
After cleaning the surface of the teeth, another tool is used along with an abrasive toothpaste to polish your teeth. This not only removes any remaining particulates from the teeth but smooths the surface enamel to make it more difficult for plaque to stick to.
Preventive Care
We also offer a number of other preventive treatments that protect your teeth between visits.
Fluoride rinses help to remineralize teeth, strengthening the enamel to prevent tooth decay. Dental sealants can be used on teeth with deep grooves and depressions where bacteria can easily gather that a toothbrush may not be able to effectively reach.
Routine Dental Care in Rogers
Matthew B. Harrison, DDS, and the rest of our friendly team work hard to preserve the dental health of our patients in Rogers and the surrounding communities. To find out more about our preventive care and other services, call us today to schedule a visit with Dr. Harrison.
 CALL US: (479) 636-1194  REQUEST APPOINTMENT
---